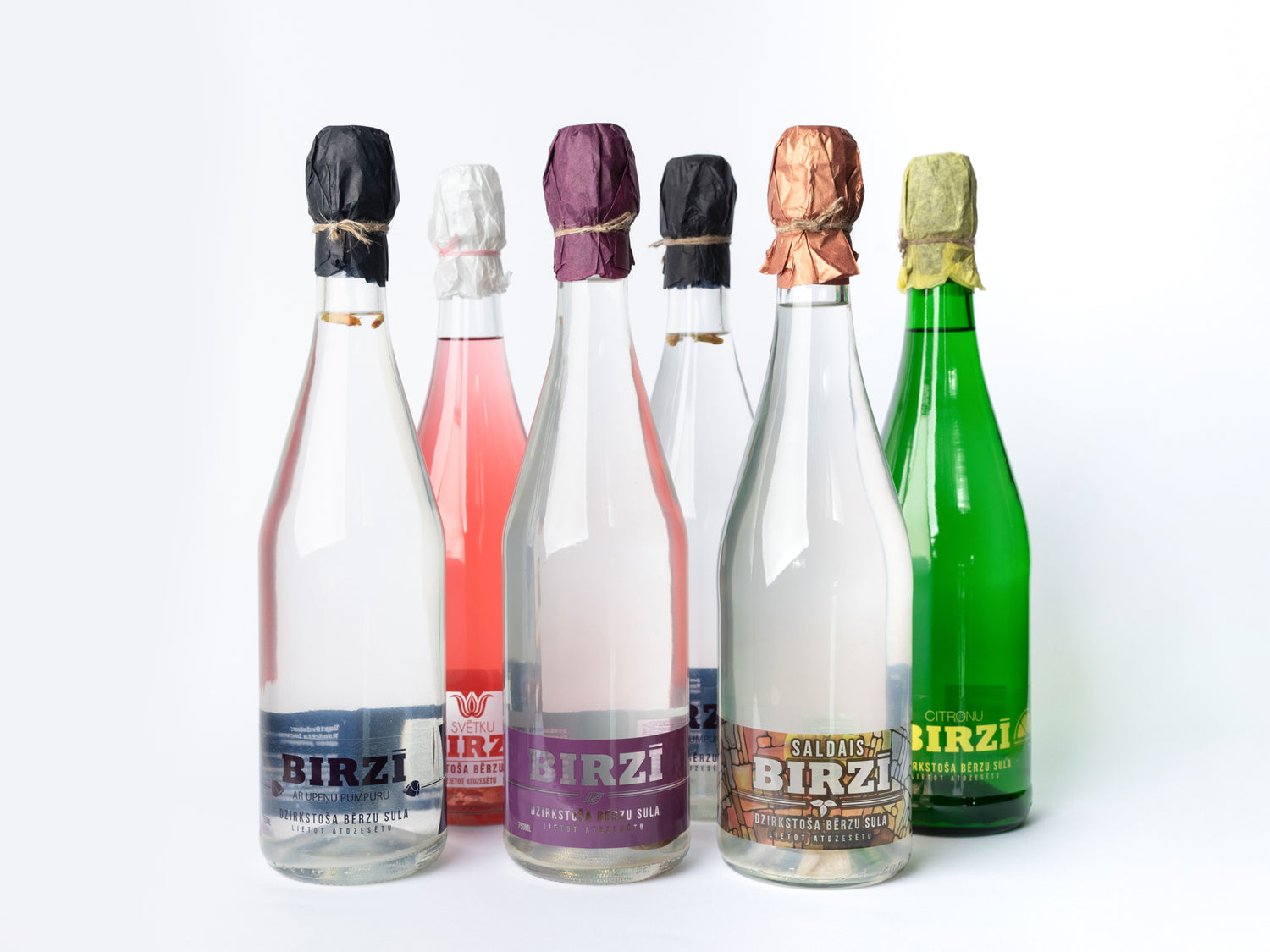 We offer our products to wholesalers and manufacturers
Please contact :
CEO Līvija Letīcija Labanovska
+ 371-28 336 850 < brzi> Birzi@birzi.lv
Trade in China:
Raimonds Jaks
+86 156 1835 4300
raimondsjaks@birzi.lv < / p>
Sales in Norway:
ETR AGENTUR AS
post@pilgrimsap.no
+47 91 818 986
WHOLESALE PRODUCT CATALOG
Wholesale of fresh birch sap

During birch sap season (March till April) we provide gathering and delivery of fresh birch sap to producers of food and cosmetics. Sap can be provided only to those who have signed a contract with us in December of the current year, because often we can not increase the volume of gathered sap during the sap season.

BIRZI sparkling birch sap in 10 liter Kegs

BIRZĪ sparkling birch sap with blackcurrant buds in 10 liter Kegs. For restaurants and catering service.

Birch sap concentrate

We offer frozen concentrate of fresh birch sap with 5-7% BRIX sugar level. This concentrate is obtained with reverse osmosis system by removing water from sap. Product is available only by prior reservation that is made before birch sap season.

Tree sap gathering and treatment equipment

We offer a wide range of tools, equipment and auxiliary materials from the best Canadian sap processing equipment manufactures. Starting with sap tree taping to sap pumping, filtering, producing of concentrate and boiling a syrup. We also provide consultations on a better use of your birch or maple forest during sap season.